Pics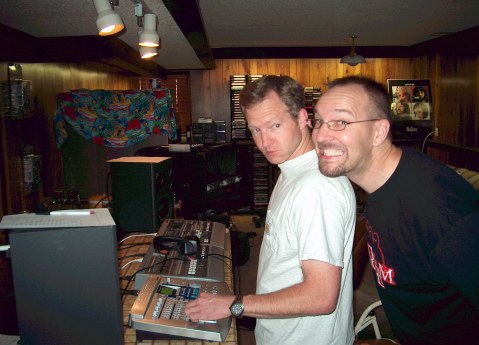 Mixing "Map Of Hawaii" in J.J.'s recording studio.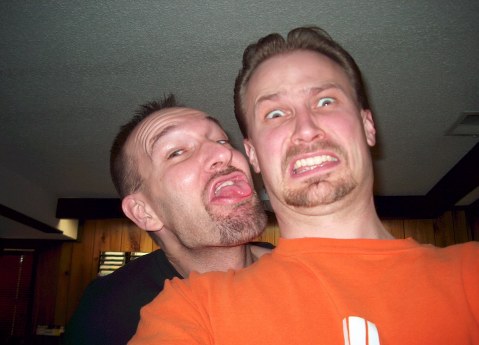 Time for an ear cleaning.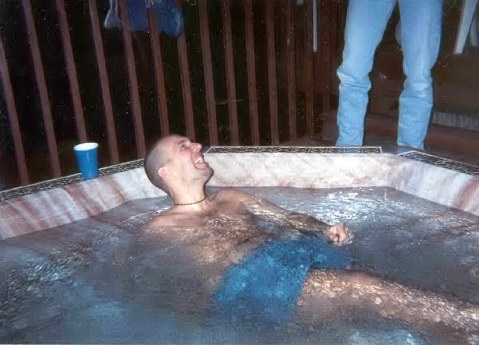 Hanging out in J.J.'s hot tub. The legs on the right side of this
pic are presumably Todd's. Our sources also tell us that the
blue cup on the left is filled with Kool-Aid.
Hanging out at B.J.'s pad. The drink in his hand must
be a caffeine-free beverage, judging by the gold color of the can.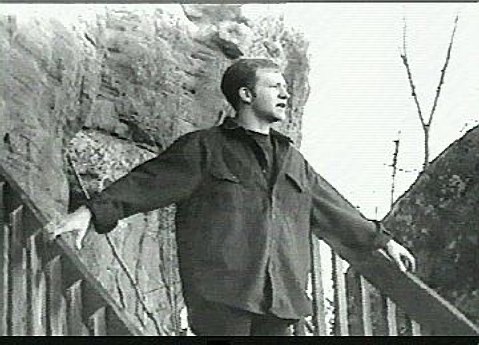 Here's a screen capture from the "No Tomorrow" music video. This
song appeared on the "Roshambeau" CD in 1998.