Related Links

Download.Music.Com
- This is the special section of MP3.com that contains FREE song downloads of indie artists.
MySpace.com
- Although it's not exactly well-run, this is a decent place to check out other independent bands, including Orphus.
Brad Sucks
- A one-man band with no fans. Great stuff!
Internet Radio Stations Playing Orphus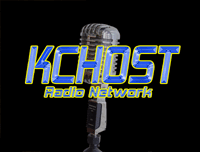 - The KCHost Radio Network: Absolutely the best internet radio network on the planet. Great shows and great music - including plenty of Orphus!

- This is a KCHost Radio Network show. Check it out on Tuesday night from 6PM - 9 PM CST. Westmar is funny...and screwed up in the head!
KC Juke Box
- Not exactly a radio station, but they've got some great stuff goin' on here, including a "juke box" of sorts that includes Orphus music.
Web Radio Puget Sound
- Bud and Nancy have a great station that includes "New Music Thursday". They debuted "Taking Charge" on the October 7th, 2004 show. You can also catch Orphus songs during their "Rock" block, daily from 6 to 8 PM CST.
WCH Radio
- Another great internet station that knows good music when they hear it!